Business Licences
Metro West Inter-Municipal Business Licence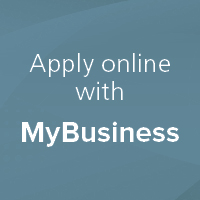 UPDATE: On July 11, 2022, The City of Richmond launched MyBusiness, a new online business licencing service in the MyRichmond portal that enables businesses to easily apply for, update, and renew their licences.
The option for the in-person and mail-in business licence application process is still available as described below.


Metro West Inter-Municipal Business Licence
The Metro West Inter-Municipal Business Licence allows eligible trades contractors and professionals that are related to the construction industry to work in multiple jurisdictions under one licence.
The City of Richmond has partnered with Vancouver, Surrey, New Westminster, Delta and Burnaby in this trial program.
Criteria and Costs of a Metro West Inter-Municipal Business Licence:

Applications Can Be Submitted By:
mail with a cheque payable to City of Richmond to, City of Richmond Business Licence Division, 6911 No. 3 Road, V6Y 2C1
in person at Richmond City Hall, during regular business hours Monday to Friday 8:15am to 5:00pm

Application will not be processed without the Application Fee.
Payment Options
You may pay with cheque, money order, Interac card, or credit card through the following options. For the applicable Business Licence fees, please refer to the Consolidated Fees Bylaw in the City Bylaws section (Chapter 5) of this website. Note: Cash is not accepted at this time.
By Mail

– mail your payment to Richmond City Hall, 6911 No. 3 Road, Richmond, BC V6Y 2C1, attention Business Licence Division.

In Person

– bring your payment to Richmond City Hall, 6911 No. 3 Road, during regular business hours, Monday to Friday, 8:15am to 5:00pm