Engineering & Public Works
Capital Buildings Project Development
Mission Statement
"To provide the community with quality City Buildings in a responsible manner".
The Capital Buildings Project Development department provides a corporate service for the City's accommodation needs and is responsible for the planning, design development and construction of both new and existing Community, Corporate and Operations building infrastructure.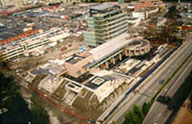 This infrastructure includes Community Centres (Arenas, Pools, Libraries, Theatres, Heritage and Museums); Community Safety Buildings (Police, Courts and Fire Rescue); Corporate (City Hall, Public Works Yard); and Operations (Workshops, Garage, Stores, Pump Stations).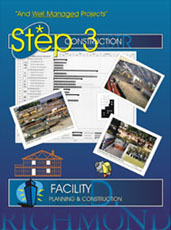 Areas of Responsibility
Lifecycle planning and scheduling of "Cyclical" maintenance needs for exterior building envelope, interior refurbishment, life safety, mechanical and electrical systems plant replacement.
Planning, scheduling and budget estimating for facility replacement and/or major renovations.
Construction project supervision and liaison between Corporate Clients, Community, Consultants and Contractors.
Post Construction Commissioning.



Contacts:

Capital Buildings Project Development

Related Topics: