Engineering & Public Works
Sustainability and District Energy
A livable, healthy community requires a long-term commitment to economic, social, and environmental well-being. City Council has recognized the importance of improving Richmond's sustainability performance by making it one of their term goals for the 2011-2014 term of office. The Sustainability and District Energy Unit responds to this goal, and helps the City assume a stronger, more proactive leadership role in sustainability performance. Working with other Divisions, utilities and community organizations, we develop integrated social, economic and environmental strategies and support or deploy initiatives that Richmond's sustainability transition.
Sustainability

Richmond recognizes the importance of creating a sustainable community. It is a core strategy for achieving our corporate vision of "being the most appealing, livable and well-managed community in Canada". Working towards sustainability means living within limits, understanding the interconnections and interdependence among the economy, society and the environment, and the equitable distribution of resources and opportunities. Our vision of a sustainable Richmond is a healthy, safe and enriched island community with an innovative and prosperous economy and thriving natural systems, sustained for current and future generations.

Environmental Sustainability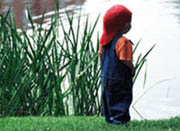 The long-term livability of our city depends upon our natural environment – the quality of the air we breathe, the water we drink and the land upon which we live and grow our food.

The City practices continual improvement and collaboration with other levels of government, businesses, and the Richmond community to ensure that a healthy environment exists well into the future.

Examples of initiatives and policies include:
integration of environmental policies into the City's Official Community Plan;
integration of community input into decision-making through the City's Advisory Committee on the Environment (ACE);
greening our corporate practices, including the environmentally-award winning City Hall;
greening the built-form of the community and encouraging environmentally friendly lifestyle choices;
protecting natural resources through City parks and Environmentally Sensitive Areas (ESA); and
understanding and monitoring environmental quality through the City's State of Environment report.
District Energy
District energy utilities are systems that centralize energy production for space and water heating and, in Richmond's case, to service mainly residential and commercial customers. The City currently operates the Alexandra District Energy Utility (ADEU) in the West Cambie neighbourhood. Using heat pumps and a network of vertical pipe loops, ADEU extracts thermal energy (heat) from the ground to supply customers with heat for their homes or businesses. During the summer, the energy flow is reversed and heat is pumped into the ground to cool homes. The City is currently investigating other areas for district energy system expansion, mainly in the City Centre area.
Contacts: Sustainability & District Energy

Related Topics: