Arts, Culture & Heritage
Richmond Art Gallery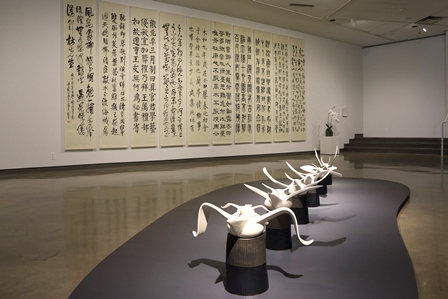 The Transformation of Things exhibition at RAG, 2016
Richmond Art Gallery (RAG) is a nationally recognized non-profit municipal art gallery featuring Canadian, Indigenous and international contemporary artists.
Located within the Richmond Cultural Centre, RAG provides an enriching experience for Richmond residents and visitors through its array of exhibitions, educational programs and events that address issues and ideas of importance to a diverse community.
Since it was established in 1980, RAG has actively contributed to the cultural scene in Richmond and beyond through its commitment to supporting artists via exhibitions, educational programs, publications, and a permanent collection.
Richmond Art Gallery
Mon-Fri: 10:00am-6:00pm
Sat & Sun: 12:00-5:00pm
Learn about current exhibitions, programs, off-site activities and more at richmondartgallery.org.