2022 News & Information
Richmond's street banner ceremony a bright affair
15 March 2022

The 2022 Richmond Street Banner Unveiling Ceremony took place virtually at the Monday, March 14 Council meeting where 10 bright and lively designs, including sunsets, tugboats and blueberries, were revealed. This year's winning banner designs showcased a number of unique aspects of the island city and will be on display on over 500 banner poles throughout Richmond now through early 2023.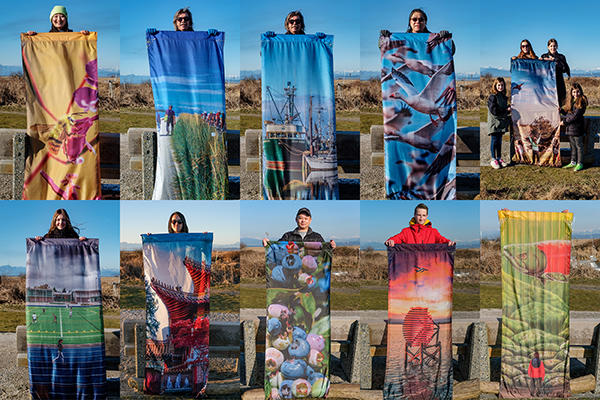 A panel of community judges shortlisted 20 designs that aligned with 10 themes. Community members were then asked to participate in public voting, which took place on LetsTalkRichmond.ca—the City's public engagement platform. In just two weeks, a record 6,000 votes were cast and the 10 designs with the most votes from each category were selected as this year's winners:

Nature: Crystal Chan

Community: Jody McDonald
Wildlife: Paul Leung

Active Living: Meghan Smith

Connection: David England

Urban Landscape: Nicole Chan

Island City: David England

Innovation: Felix Fruhling

Sustainability: David Huang

The Arts: Grant McMillan
The City had over 550 designs submitted, which included art, photographs, graphic images and other creative designs—all of which are available for viewing online at www.richmond.ca/banners.
The City of Richmond Street Banner Program is an initiative of Partners for Beautification, a community engagement program that encourages Richmond residents to become actively involved in creating a vibrant, beautiful community.
For more information on the Street Banner Program and to view the winning designs, visit www.richmond.ca/banners.