2022 News & Information
Richmond's virtual Cherry Blossom Festival returns this spring
04 April 2022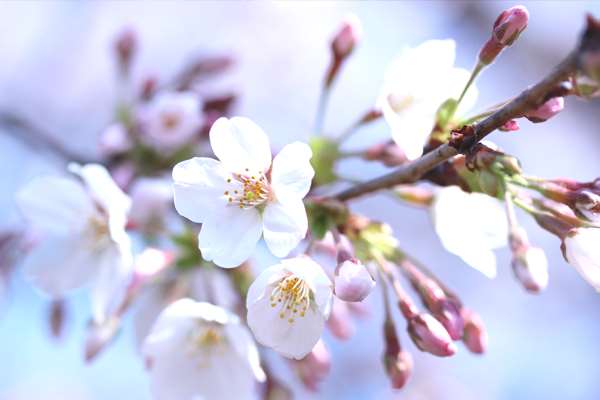 The Richmond Cherry Blossom Festival returns this spring as a virtual celebration launching on Sunday, April 10. This year's free programming features original video content, including how-to demonstrations with local artisans and new musical performances.
"We are thrilled to be able to present the Richmond Cherry Blossom Festival virtually once more. This is a great opportunity to celebrate the vibrant Japanese-Canadian community," said Mayor Malcolm Brodie. "The theme of this year's festival is kizuna, which means the bonds or connections between people. It is a timely reminder that we are all in this together. The community has been able to navigate through the evolving pandemic because of strong friendships and camaraderie."
The online programming can be found at www.richmondcherryblossomfest.ca, and will be organized into five virtual tents:
The Sakura Tent features welcome messages from Mayor Brodie, Consul General Takashi Hatori, the Consul General of Japan in Vancouver, and the festival directors, as well as recorded performances by taiko drummers and folk song singers.

The Matsuri Tent offers a how-to demonstration for the perfect sushi cone.

The Hanami Tent includes how-to videos for calligraphy, origami, a traditional tea ceremony, and crafts made by seniors.

The Kitsuke Tent provides insight into kitsuke (kimono dressing).

The Kuno Tent shares how-to videos for ikebana (flower arranging) and bonsai pruning.
Online visitors can also see how the cherry blossoms in Garry Point Park are blooming through Weekly Blossom Reports. They will be shared through Instagram Stories on @FunRichmond and will take place every Saturday until April 16.
For those visiting Garry Point Park in person, kiosks will be located at points along the cherry trees with QR codes that direct to the virtual festival.
All park visitors are asked to follow current provincial guidelines regarding COVID-19 safety and maintain physical distancing with those outside of your household.
The Richmond Cherry Blossom Festival highlights the beauty of 255 Akebono cherry trees that were donated to the City from the BC Wakayama Kenjin Kai.
For more information, follow the City of Richmond's events social media channel @FunRichmond and the hashtag #RichmondCherryBlossomFestival