Community Services e-Newsletter
Subscribe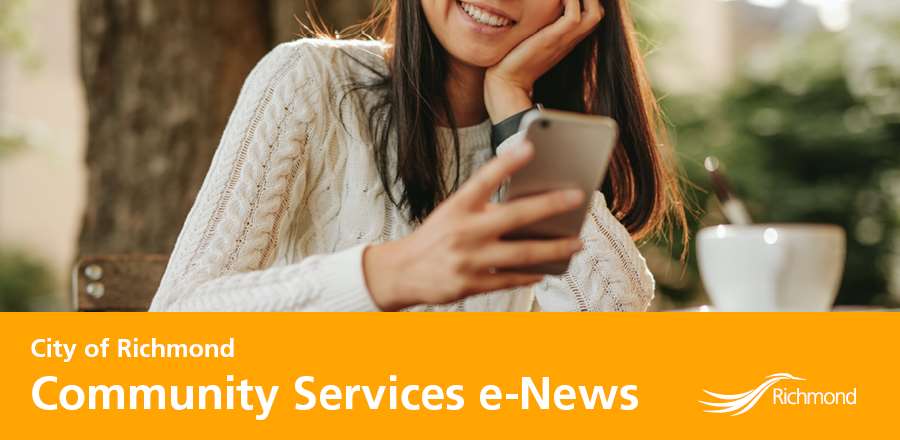 Community Services e-Newsletter
The Community Services e-Newsletter is published monthly. It contains information on special events, free activities, seasonal programming and so much more.

Missed an issue? Catch up here:

2023 e-Newsletters


Mar 2023 - Spring is right around the corner


Feb 2023 - Family Day Fun and Spring Registration are Around the Corner


Jan 2023 - Jump into January
2022 e-Newsletters


Dec 16, 2022 - Skate, splash and create this Winter Break


Dec 2022 - Stay Active and Healthy this Winter


Nov 2022 - It's almost time to register for Winter programs and activities!


Oct 2022 - Get up, get active this Fall


Sep 2022 - Fabulous Fall Fun


Aug 2022 - Stay active and 'cool' this August!


Jul 2022 - Fun in the Summer


Jun 2022 - Join the Community Better Challenge!


May 2022 - Active Things to do this Month!


Apr 23, 2022 - Get Ready to Register for Summer Programs!


Apr 2022 - Spring into Fun


Mar 2022 - Active and Healthy Spring Break Activities


Feb 2022 - February Family Fun


Jan 2022 - A Fresh Start for 2022