Physical Literacy
About Physical Literacy
About Physical Literacy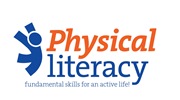 Definition of Physical Literacy
Physical literacy is the motivation, confidence, physical competence, knowledge and understanding to value and take responsibility for engagement in physical activities for life.

Goal of the Physical Literacy Initiative
Every child in Richmond from 2-12 years old will have the opportunity to develop both physical literacy and games literacy.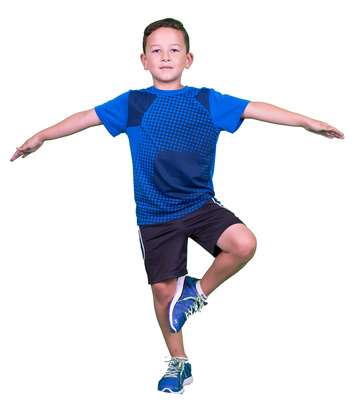 Physical Literacy Myth
Not all children will automatically become physically literate and acquire the skills needed to participate in a variety of games and sports. Although, some children will seek out and develop some of their skills on their own from the opportunities provided to them, many are not provided those same opportunities, most likely resulting in stopping their physical activities when they are no longer able to keep up.

Fundamental Movement Skills
Fundamental Movement Skills are basic movement skills taught through games and activities that engage children and motivate them to continue in an activity. While these basic skills are fun in nature, they also serve the purpose of teaching the essential skills required as a foundation for more complex physical activities and sports. It is important that all children develop a good base of these skills before puberty to optimize both future performance and lifelong activity. We're currently promoting 25 Fundamental Movement Skills, which children can learn, develop and practice at City of Richmond facilities and in the community.


Throughout the Leisure Guide, look for the Physical Literacy logo next to the programs that cover a minimum of one of the promoted 25 Fundamental Movement Skills and includes a warm up activity with Physical Literacy elements.

Physical Literacy Street Team
Come check out the Physical Literacy Street Team at a variety of parks this summer!
Team members will be onsite with equipment and direction for small versions of sided games such as soccer, football, volleyball and badminton along with mini obstacle courses such as agility ladders and hurdles, as well as bean bag toss. See schedule below of where you can find the Physical Literacy Street Team this summer,
Friday, July 20 and August 24: Outdoor Swimming
1 to 5 pm, South Arm Outdoor Pool (10100 South Arm Place)

Saturday, July 28: Outdoor Movie Night
6 to 8:30 pm, Garden City Park (6620 Garden City Road)
Wednesday, August 22: Concert in the Park
6 to 8 pm, Garden City Park, (6620 Garden City Road)
Wednesday, August 29: Summer West Fest
5:30 to 8:30 pm, West Richmond Community Centre (9180 No. 1 Road)
Wednesday, August 29: Summer Fun Night
5:30 to 7:30 pm, Cambie Community Centre (12800 Cambie Road)
Friday, August 31: Richmond World Festival
4 to 9 pm, Minoru Park (7191 Granville Avenue)
Saturday, September 1: Richmond World Festival
11 am to 7 pm, Minoru Park (7191 Granville Avenue)
Richmond Sport for Life Strategy
The Richmond Sport for Life Strategy mandates a new direction in the goals and visions of Richmond's community-based activity programs. The vision of the strategy is: "All Richmond residents have access to a full range of opportunities to experience the passion and joy of participating in sport and physical activity." It envisions the community of Richmond as a Sport For Life model for Canada and the world. "Every individual in Richmond, regardless of age, will be physically literate and have the fundamental movement and sport performance skills to enjoy sport and physical activity to the best of their ability."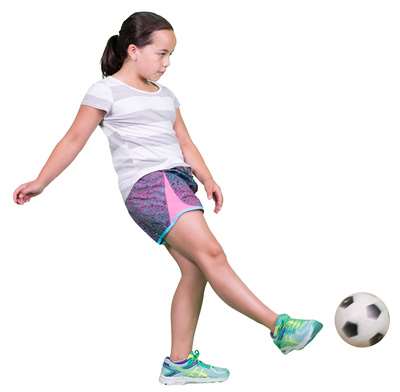 In order to achieve these goals, the Richmond Sport for Life Strategy is built upon the philosophy and framework of the Canadian Sport for Life Long Team Athlete Development (LTAD) model.
Back to Top



Live 5-2-1-0 Playbox
Live 5-2-1-0 Playboxes offer parents and caregivers new ideas on how to play with their kids supplying the necessary games and sports equipment and providing unlimited access and opportunity for families to get outdoors and engage with other families through active play. Playboxes help to enhance environments and remove some of the barriers to access for active outdoor play, as well as foster social connectedness. For more information on where to find the playboxes please check out the Live 5-2-1-0 webpage.

Learn More!
Need more information or just want to learn more about Physical Literacy? Check out the list of informative links below.
City of Richmond Resources



City of Richmond Physical Literacy Fact Sheet


Demystifying the Sport for Life Strategy


Physical Literacy Aquatics Diagram


Physical Literacy Arenas Diagram


Physical Literacy Skills Diagram


Physical Literacy Street Team Video

Helpful Resources

Richmond Olympic Oval
ParticiPACTION


OPHEA Youtube videos on Physical Literacy
Canadian Sport for Life
Healthy Opportunities for Preschoolers
Canadian Physical Activities Guidelines
Active Schools BC
Canadian Fitness and Lifestyle Research Institute
PHE Canada
Active for Life
FREE APP for Active Kids