Getting Richmond Moving
ParticipACTION
ParticipACTION Community Challenge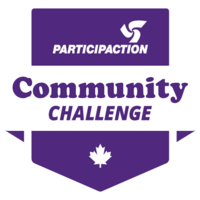 Richmond has been named British Columbia's Most Active Community in the 2022 ParticipACTION Community Challenge!

This nation-wide physical activity initiative took place throughout June, encouraging all Canadians to get active.
The award, recognizes the creative ways staff and community partners in Richmond used to motivate the community to get physically active throughout June.
"The City of Richmond is delighted to receive this honour which reinforces that we are one of Canada's most active communities," said Mayor Malcolm Brodie. "Our commitment to providing safe, fun and accessible recreational opportunities through initiatives such as free or low-cost events, fee subsidies and ongoing promotion of the benefits of physical activity inspire residents to be active, connected and healthy."
Along with winning the prestigious title, the City was awarded $15,000 that will be used for community programming to increase physical activity for Richmond residents while promoting confidence, competence and fun.

Thank you to everyone who participated in the 2022 Community Challenge!

Check back in Spring 2023 for details for the new year.