Single-Family Water Meter Program
About the Single-Family Water Meter Program
All single-family homes located in Richmond have been fully metered since 2018. Water meters are a fair and equitable way of charging residents for water and will reduce the overall water consumption throughout the city.
Why are water meters required?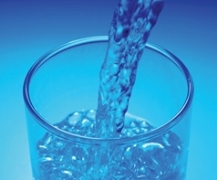 A meter is necessary to accurately measure water consumption.
Water rates are based on actual consumption.
Metered consumption creates equitable billing.
Encourages water conservation.
Motivates to reduce water usage.
Gives the opportunity to reduce water bills!


How else can I benefit from this Program?
FREE water saving devices: To help promote water conservation, all properties with a water meter can request low flow adapters for showers, toilets and sinks. These devices can save up to an additional 8% on water and sewer bills.
First year guarantee: The City of Richmond offers a First-Year Guarantee that provides an adaptation period for the water meter. If your billing under the metered rate exceeds the flat rate over the first year, you are eligible to apply for a credit. This application must be made within 15 months of the meter installation.
Leak adjustments: You may have a leak if your consumption is higher than normal. If your water usage increases because of a leak, you will be eligible to have your bill adjusted for up to two quarters once you fix the leak. Contact us for assistance if you suspect a leak.

Take control of your bill

: With a water meter, you can control how high your water and sewer bills are by the amount of water you use. Therefore, you will see the savings whenever you lower your water use, whether it is from going on vacation or installing low flow toilets. You will see the difference.

Quarterly payments

: You will receive water and sewer bills four times a year on a quarterly basis. This is compared to paying the full amount for both water and sewer at the beginning of the year. There is a single base rate of $12 per quarter for a typical 3/4" meter. Therefore, with zero consumption, a homeowner will pay $48 per year.


Conservation Program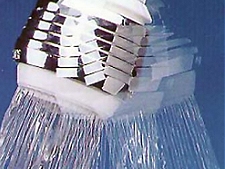 To help save water and money, the City of Richmond is offering the free water conservation devices for all properties with a water meter. These devices consist of:
low-flow showerheads
low-flow faucet aerators for bathroom taps
low-flow faucet aerators for kitchen sinks with swivel neck and spray setting
Fill Cycle Diverter (prevents excess water from flowing into overflow of the toilet tank)


Your Home's Water Meter
Homeowners are encouraged to monitor water usage. Below are helpful links:
| | |
| --- | --- |
| Water Meter - Grass Installation | Water Meter - Concrete Installation |
How to Read Your Water Meter
Common Causes of Leaks

Contact Us
For inquiries about the program, installing a water meter at your complex, or to request a water-saving device or a leak adjustment, please contact savewater@richmond.ca or 604-276-4179.
For inquiries related to your water bill, including when you will be billed, how to pay and what the billing rate is, please contact the City of Richmond's Tax Department at 604-276-4145.
Frequently Asked Questions
How do water meters help conserve water?
Water meters provide information about water usage. When customers are made aware of their water use, they tend to reduce their overall water consumption and save money. To help you save water and money, all properties with a water meter qualify for free water conservation devices.
These devices consist of:
Low-flush showerhead
Low-flow faucet aerators (for both kitchens and bathrooms)
Pop-flush device (to reduce your toilet's water use).
Water meters also help identify leaks which are a common cause of excessive consumption. Eliminating leaks benefits everyone.
Why is conserving water important?
Conserving water saves money for all of us.
When water is conserved, the need for upgrades and new infrastructure can be reduced. It also means less water goes to treatment facilities, saving energy and money.

Conserving water leads to energy conservation
Using less water results in less energy being used to heat water and to pump potable water and wastewater.

Conserving water stimulates job creation
New economic activities are triggered for water-related manufacturing and service sectors, encouraging new business opportunities and job creation.

Conserving water is environmentally friendly
Reduced water use helps to preserve and protect the habitat of fish and wildlife. These natural attractions are essential to the economic health of BC's tourism and outdoor recreation industries.


Where is my water meter?
Your water meter is installed near the City's water shutoff valve located at your property line. It is important you keep the meter box clear of any obstacles.


How often will I receive a bill under the metered rate?
You will receive water and sewer bills four times per year on a quarterly basis.


Why are metered water and sewer billed quarterly instead of annually?
Quarterly billing allows homeowners to more closely monitor their water consumption and improves their ability to detect leaks. An annual billing program would reduce the opportunity for leak detection, potentially resulting in residents accumulating substantial consumption and charges due to unattended leaks and water waste.


Can I revert back to the flat rate after the meter is installed?
No.


Are the water saving devices guaranteed to work?
The water saving devices have the potential to reduce indoor water use significantly but results will vary from home to home.