Careers
The City of Richmond uses an applicant tracking system for candidates wishing to view available career opportunities, apply for currently posted positions, submit a general application for future consideration or set up Job Alerts to receive email notifications of new employment opportunities in your field of interest. View current career opportunities by clicking below, and if any match your qualifications and expectations, please apply!
First time visiting us?
If you would like to register with us to find out about new opportunities as they arise, create an account by clicking above and submitting a General Application and/or setting up a Job Alert. An application guide is available for assistance navigating the site:

Application Guide
Already registered with us?
Access your account by clicking above to update your profile and resume using your email address and password to log in.
Forgot your password?
Click on the link above, then Login Page, and then Forgot password? for assistance.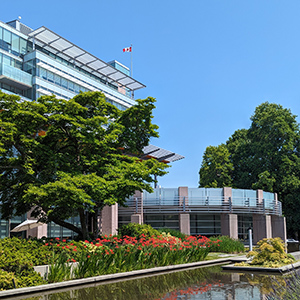 The City of Richmond encourages employees to pursue professional development and growth by offering a diverse range of career opportunities in a variety of fields.
Join us today and become a member of our extraordinary team who collectively and enthusiastically strive towards making a difference we all believe in.

Tips for Applying
To make the most of your application and bring you closer to a rewarding career with the City of Richmond, we've compiled a list of helpful hints to maximize your hiring potential. The following elements are essential for every application:
The competition number and position title must be clearly displayed on the resume, cover letter and all related supporting documentation
You must submit a separate resume and cover letter for every competition for which you are applying
Be sure to indicate your current phone number where you can be contacted
Review your resume and cover letter thoroughly to ensure there are no spelling or grammatical mistakes
Read the position requirements carefully and tailor your resume accordingly; include all relevant experience and education related to the position
Ensure that your resume is submitted on or before the closing date of the competition
Be prepared to show proof of qualifications, including educational achievements, specific to the position
Ensure that you are legally entitled to work in Canada
Foreign Credential Recognition
Foreign Credential Recognition is the process of verifying that the education and job experience obtained in another country are equal to the standards established for Canadian workers. Positions at the City of Richmond are restricted to those legally entitled to work in Canada. More information on credential evaluation, work permit options, and finding a job in Canada is available on the following Government of Canada websites:
www.goingtocanada.gc.ca
and
www.workingincanada.gc.ca/tool/
.