Richmond Fire-Rescue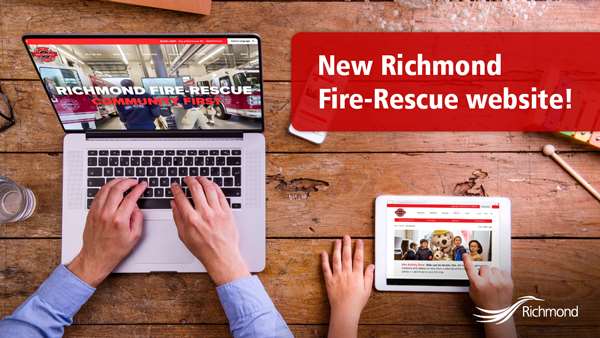 Richmond Fire-Rescue has moved to a new website to better serve you!
Visit the new Richmond Fire-Rescue website and check out services and resources on fire and life safety for businesses, newcomers, families, seniors, children, community organizations and educators.
The Richmond Fire-Rescue website features a vast array of services and informational resources including:
Booking a Fire and Life Safety Educator
Richmond Fire-Rescue Permit Applications
Requesting an Inspection
Fire and Life Safety Learning Resources
Kids' Activity Zone
News and Events Calendar
Richmond Fire-Rescue Career Resources
and much more!
In case you are in an emergency situation and require the assistance of police, fire or an ambulance, please call 9-1-1 for immediate assistance.
For non-emergency Fire-Rescue situations, call 604-278-5131 or email fire@richmond.ca.