About Finance and Taxes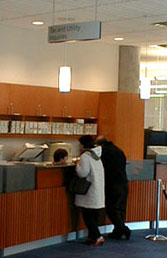 Revenue and Taxation
Tax time is always the busiest time at Richmond City Hall. Many people like to pay online, or in person and meet the people who manage their tax dollars.
Richmond continues to be one of the cities with the lowest residential property tax rate in the Lower Mainland. The City of Richmond's 2022 residential rate is 1.65745 per $1,000 of assessed property value.

Richmond's low taxation is a result of the ongoing commitment by City Council and City Administration to focus on fiscal responsibility, allowing them to effectively manage expenditures while still providing high quality services to a growing population.

See Tax Rates, Water & Utility Rates, Property Tax Information, and Water & Utility Payments for detailed information on payment methods and rates.
Expenditures
All City spending is governed by the 5 Year Financial Plan which must be approved by City Council and must comply with the guidelines for municipalities contained in the Local Government Act. See Municipal Tax Breakdown for more information.
All Purchasing is managed by the Purchasing Department in compliance with government purchasing standards and regulations.
Investments
The City has established guidelines and procedures within the framework of the Municipal Act for the placement of City funds. Council has endorsed an investment policy which identifies the advancement of fiscal strategies, policies and practices related to investments which enhance the professional management of the City's financial resources. The City enjoys a competitive rate of return on investments when compared to other municipal and industry benchmarks. The use of live digital information allows the Treasury Services section to take an informed and proactive approach to investing City funds.
Customer Service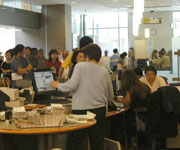 City staff are committed to a strong customer service focus in responding to various issues and to using prudent business practices in the delivery of services to both internal and external customers.
In order to make services more accessible, the City provides internet and phone services to the public. See How to Pay for more information.
Tax Collecting
In addition to collecting property taxes, which are administered by the City, the Finance Division is also responsible for collecting taxes for other authorities, including school taxes on behalf of the Richmond School District, and the B.C. Assessment Authority, the Municipal Finance Authority, TransLink (transit), and Metro Vancouver.