ParticipACTION Community Challenge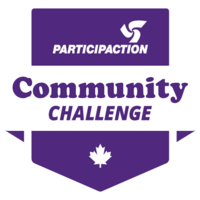 Congratulations to all who enthusiastically participated in the 2023 Community Challenge. Your commitment and willingness to get active and perhaps try something new helped Richmond achieve incredible results. All together people that live, work and play in Richmond logged 11.7 million active minutes – an increase of over 20% from last year! Thank you for your exceptional efforts.
By engaging in activities that get you moving, you're not only taking care of your body, but also nurturing your mind. Let's commit to making movement a priority all year round. Encourage each other, share your achievements and together, we can inspire our community to be active and healthy for life.
Check out Program Registration for more ways to get active.
Stay active, stay vibrant!