Rooftop Garden
Where nature paints and art blooms
Where plants gather and people grow
Where seeds of tradition harvest innovation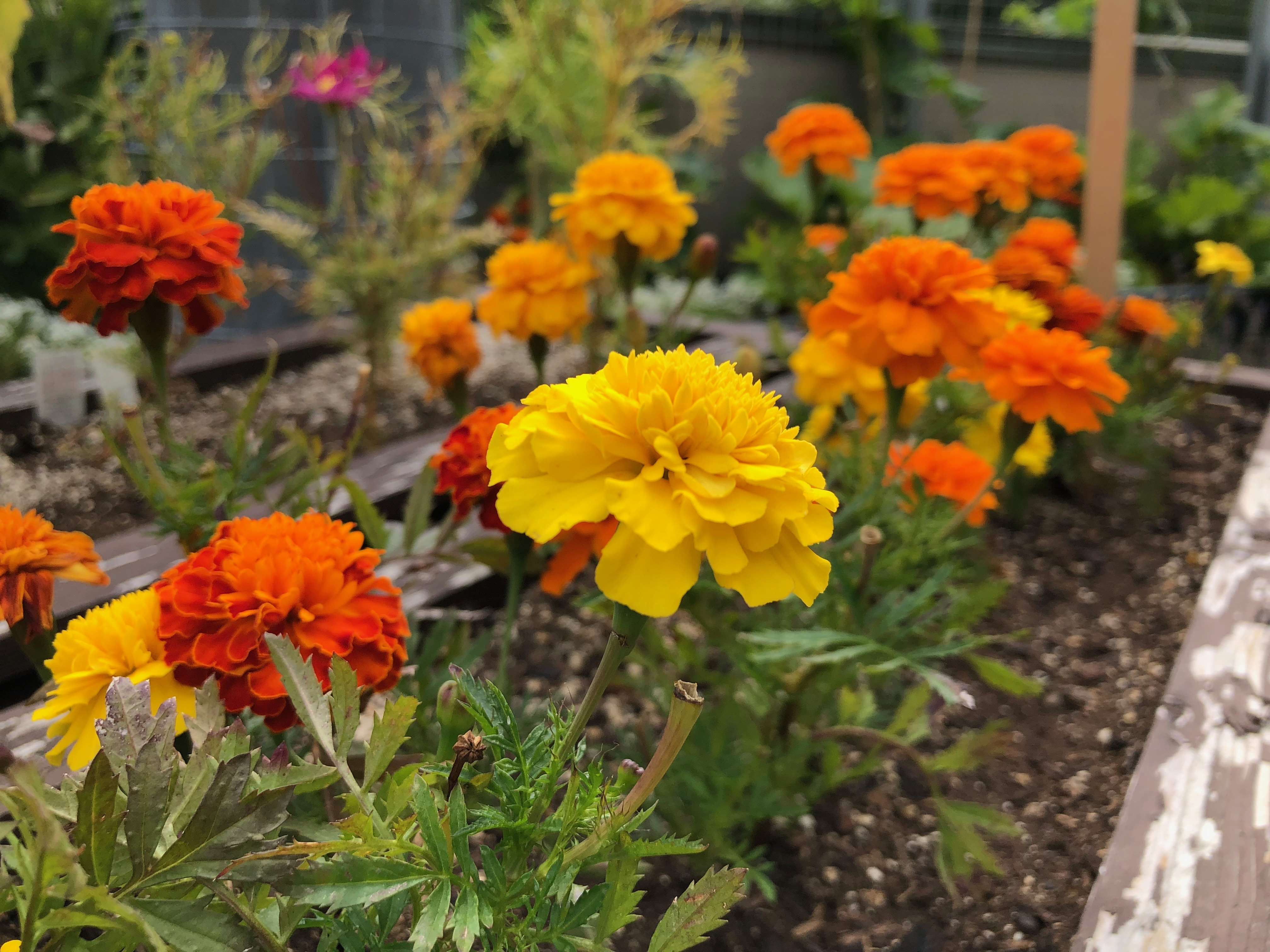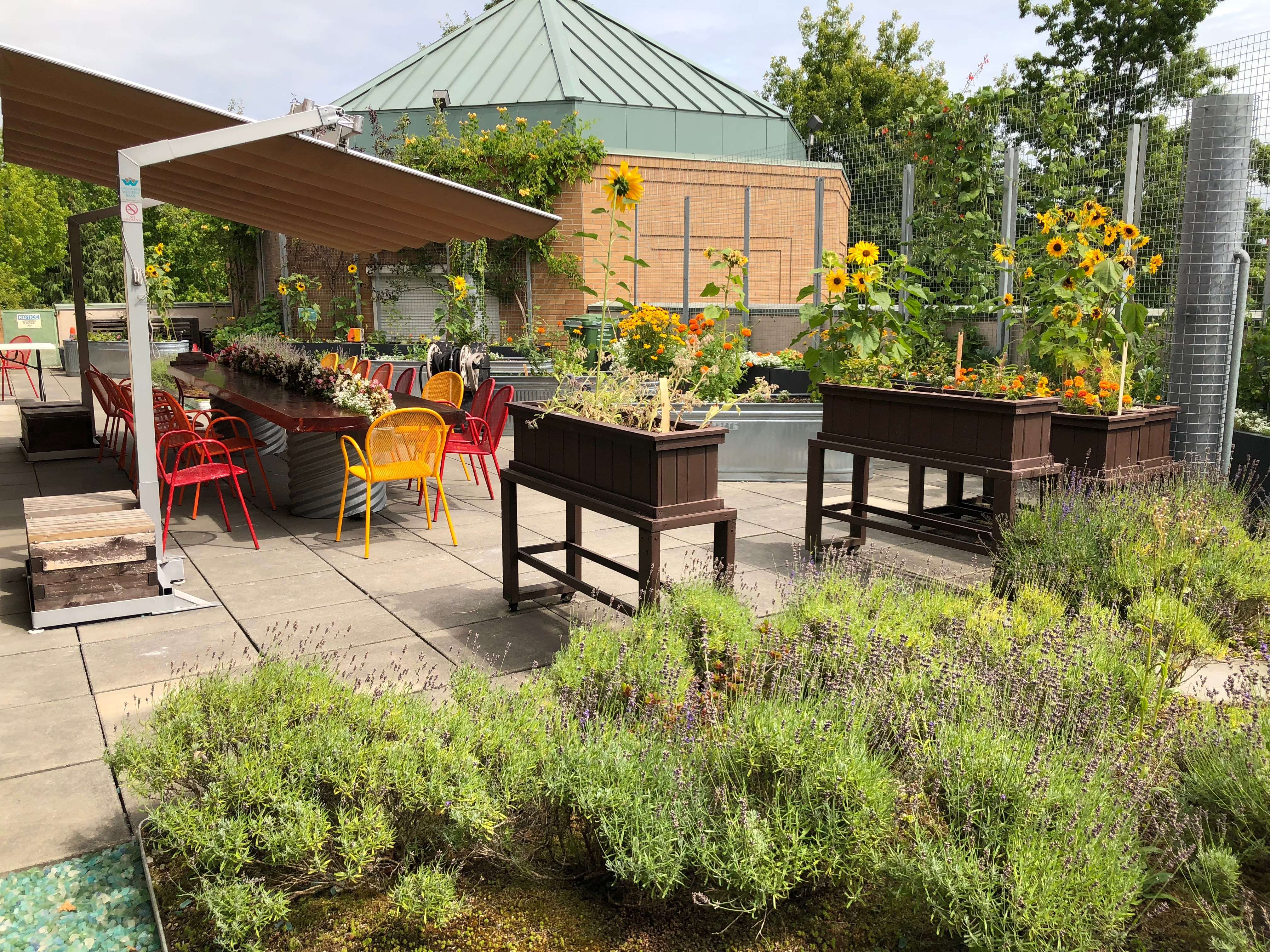 ''Though I do not believe that a plant will spring up where no seed has been, I have great faith in a seed. Convince me that you have a seed there, and I am prepared to expect wonders.''

~Henry David Thoreau
Richmond's Rooftop Garden, the urban cousin of Terra Nova, is located at the Richmond Library/Cultural Centre. Formerly a homage to concrete, the space is now a green oasis. The garden is available to host outdoor arts events and innovative programs ranging from growing food in small spaces to water conservation techniques and serves as a foundation for a Culinary Arts program.
As the city grows, this space will become more important for the community to have widespread knowledge of urban gardening and agriculture: both in terms of the aesthetic beauty of a city but also in terms of the practicality of providing locally grown food. In this sense, this garden aims to be a legacy for future generations.
Location
Richmond Library/Cultural Centre, 2nd floor
7700 Minoru Gate
Hours of Operation
Closed for the season
Mon-Fri: 9:00am-7:00pm
Sat-Sun: 10:00am-4:00pm
Richmond Garden Club
Richmond Garden Club members are proud to volunteer maintaining the Rooftop Garden. This little oasis adds a microscopic view of urban gardening in the middle of the city of Richmond. Members bring their love of gardening and expertise to the garden April through October.
Email richmondgardenclub@gmail.com to join the Richmond Garden Club and this wonderful opportunity.
Chess in the Garden
During the Rooftop Garden hours of operation, visitors can enjoy a game of chess with family and friends.