Diversity Symposium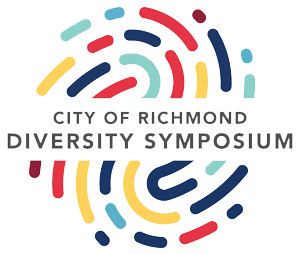 The City of Richmond Diversity Symposium is a free conference for professionals, volunteers and community members interested in learning, sharing and advancing diversity, equity and inclusion in their communities. The Diversity Symposium aims to equip participants with the knowledge, skills and tools to build diverse, equitable and inclusive communities.
2023 Diversity Symposium

This year's symposium is happening from Oct 23 to 27, 2023. Virtual sessions will take place from Oct 23 to 27 and an in-person session will be happening on Oct 27.

The theme for this year's symposium is Resilience - the ability to adapt and evolve through adversity and change. In recent years, we have gone through a pandemic and experienced a great deal of uncertainty, in our homes, communities, and workplaces. As diversity and inclusion practitioners, some of us have come back stronger with a greater sense of how to do better. Many of us continue to persevere despite the challenges that come our way. Having resilience builds a path forward for us to be our best and be ourselves—the key to fostering diversity, equity and inclusion.

Check back this fall for registration details.
Who is the Symposium for?
The Symposium is intended for people who work in the field of diversity and inclusion, such as professionals and volunteers from municipal departments, not-for-profit groups, social service organizations, private sector organizations and academic institutions.
What our past participants had to say about the Diversity Symposium:
"Thank you for organizing the Diversity Symposium. It's a good opportunity for people with various backgrounds and from different ethnic groups to have dialogues and get to know more about one another within our community and society."
"Open discussion and thought-provoking topics that inspire us to stretch and grow – lots of opportunity for perspective-taking."
2023 Call for Presenters – Now Open
We are now accepting presentation proposals for this year's Diversity Symposium, which will be held from Oct 23 to 27, 2023. We are looking for proposals that focus on building resilient communities through the lens of diversity, equity and inclusion, including emerging topics and trends, best practices and innovative ideas, or thought-provoking conversations. Deadline for submission is Friday, May 12, 2023 at 9:00am PST. For more information, visit the Call for Presenters page.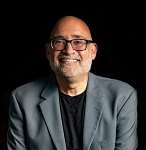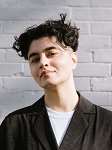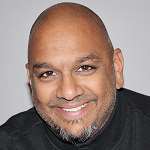 Some past Diversity Symposium presenters include (Left to Right): Paul Iarrobino from Our Bold Voices, writer and photographer Samra Habib, and Dr. Leeno Karumanchery of MESH/diversity.
Questions
Please submit your questions to DiversitySymposium@richmond.ca.